#1 technology shop in las vegas
We are highly successful, efficient and reliable Business in Las Vegas NV. Our certified Staff are capable of determining any device related issues. 
Why Computer Doctor BG
Over 18+ years of experience we deliver services with the highest standards in the industry, so you get the best professionalism and quality that you may expect.
Apple Authorized Service Provider
We offer Apple-certified in-warranty and out-of-warranty service for Apple products. The technicians at all Apple Authorized Service Providers locations receive Apple training and only use Apple genuine parts, tools, diagnostics and resources. All backed by Apple.
Look no further
Bring your device today, at one or our SW Las Vegas or Centennial/N. Las Vegas locations or Give us a call to schedule an appointment .
Certified Refurbished Macs on sale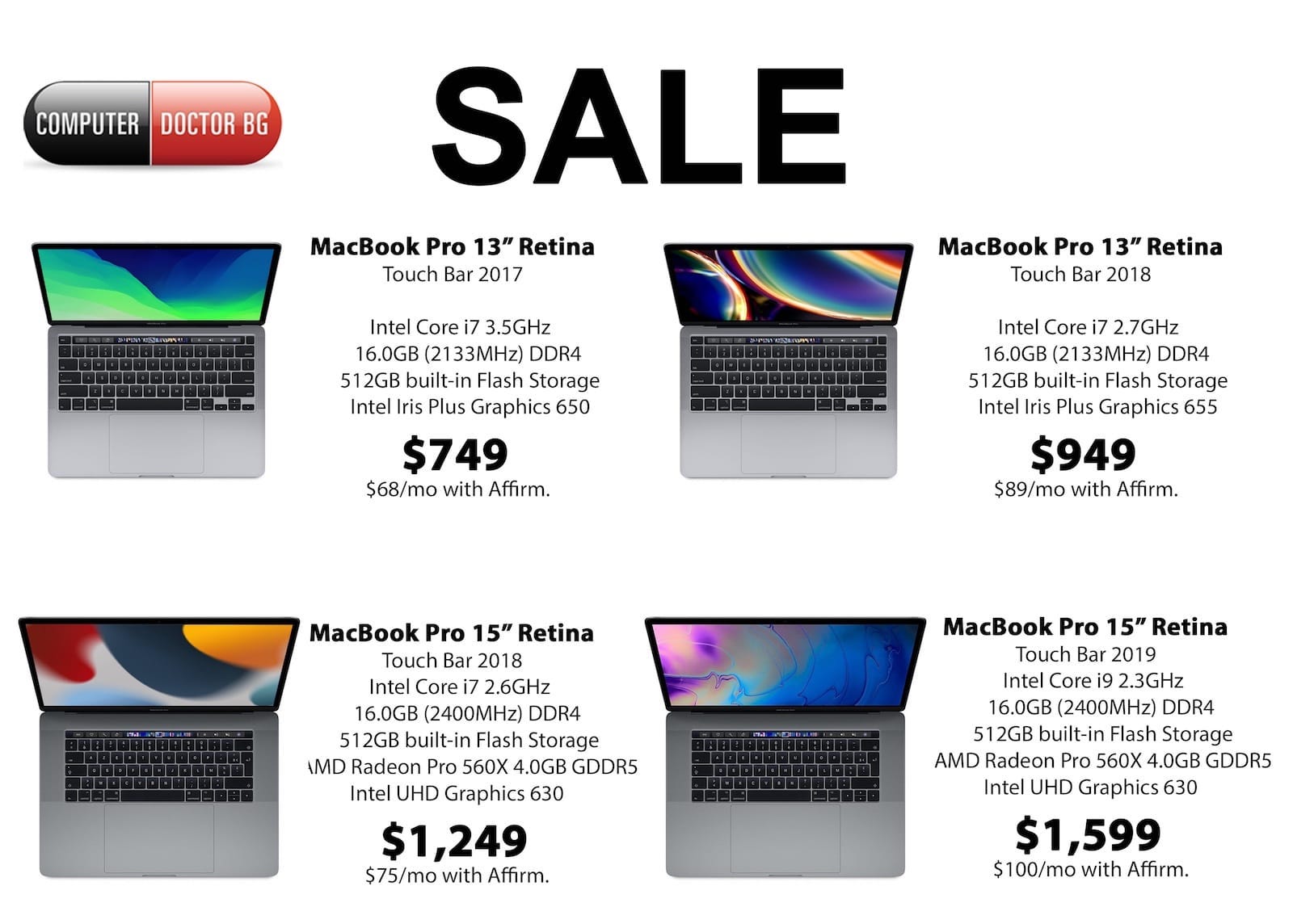 Get it Done, Right
We treat our customers with a sense of emphaty, professionalism, and urgency. We value every customer problem as an opportunity to excel.
Professional Service
We exceed customers expectations by offering proper diagnosis and fast turnaround. We conduct service with a professional team of certified technicians.
Our Guarantee
We provide up to 90 days warranty on parts and labor.
Our Locations are open 6 days a week
Monday to Friday – 9:30am – 6:00pm
Saturday 10am – 3pm
Sunday  Closed
Computer Doctor BG – Las Vegas Store
4075 S. Durango Dr.
Suite 105B
Las Vegas, NV 89147
Phone: (702) 802-3300
Computer Doctor BG – Centennial/North Las Vegas Store
7085 West Ann rd
Suite 120
Las Vegas, NV 89130
Phone (702) 490-3900