We're Computer Repair Shop That You Can Trust
18 years of experience providing highly successful, efficient and reliable computer repair services in Las Vegas NV
Data Recovery and Backup
We are fully specialized in advanced data recovery services . We offer affordable prices and pride ourselves on our high success rates. 
Virus Removal
We use the most effective virus and malware removal techniques that are constantly updated to eliminate the most infectious malware, virus, or spyware.
Advanced Diagnostics
When you come to us, you are confident that you are leaving your computer or laptop in the hands of professionals. 
Laptop Screen Repair
We're one of the leading computer repair shops that offers screen replacement for your laptop. We only use original parts in our laptop LCD, LED screen repairs.
Hardware Updates
We helping customers upgrade their old laptops and desktops to perform 5- 20 times faster than before.
Power issues
We specialize in component level repair, micro soldering on motherboards with power issues, damaged boar components.
We have over 18 years of computer repair experience and providing highly successful, efficient and reliable computer repair services in Las Vegas, Henderson NV.
In our work we apply only the highest professional standards followed by the impeccable working ethics and indisputable discretion. We only use the original and trusted brand name elements for our repair work. 
Our certified technicians are capable of diagnosing any hardware or software issue you may have. Bring your computer or laptop to us for an estimate and speak to one of our certified technicians on how we can help.
Our Certified Technicians are capable to troubleshoot any PC related issues. We do anything starting from simple computer repair to a component level repair in Las Vegas and Henderson NV.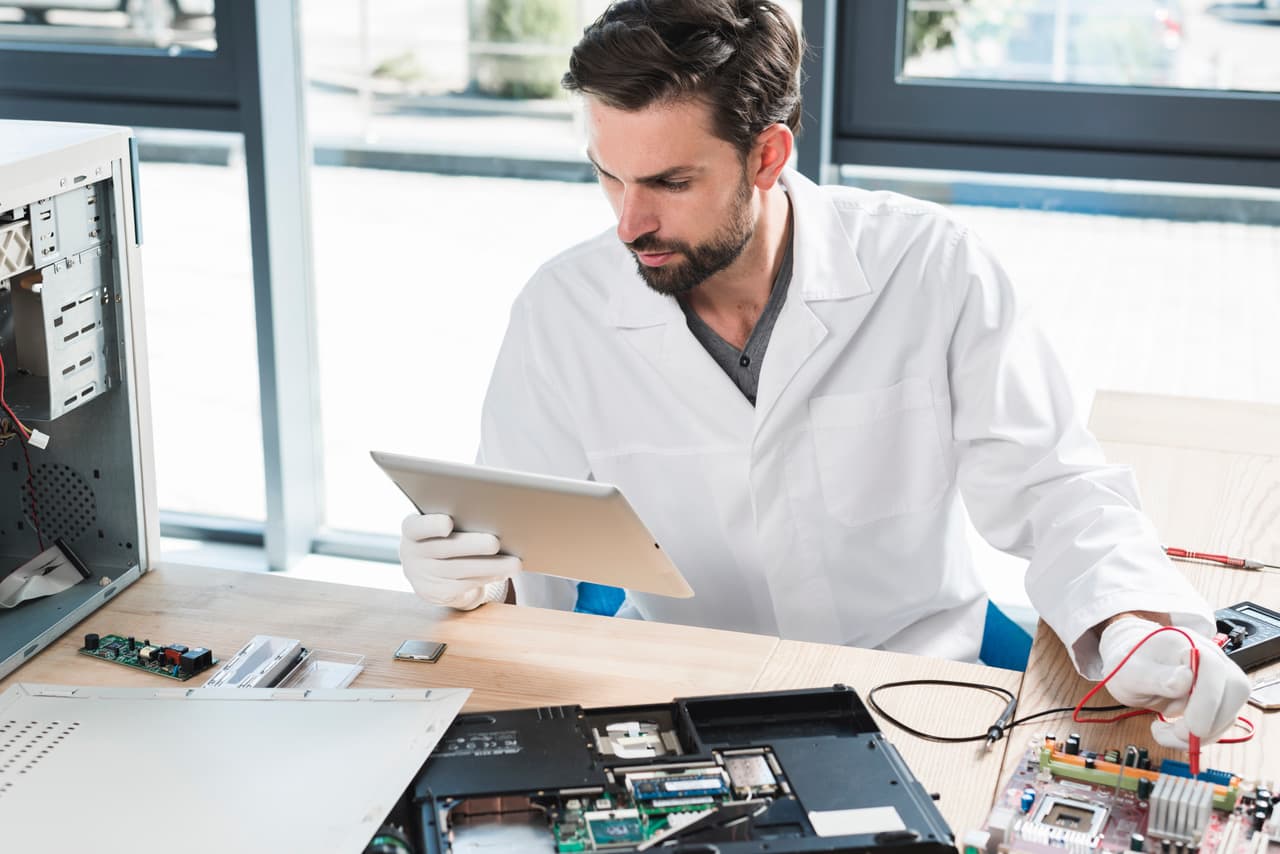 Get it Done, Right
We treat our customers with a sense of emphaty, professionalism, and urgency. We value every customer problem as an opportunity to excel.
Professional Repairs
We exceed customers expectations by offering proper diagnosis, reliable repairs, and fast turnaround. We conduct reapairs with a professional team of certified technicians.
Our Guarantee
We use Genuine parts. We provide is 90 days warranty for Apple hardware repairs and  is 30 days for PC repairs.
Our Locations are open 6 days a week
Monday to Friday - 9:30am – 6:00pm
Saturday 10am - 3pm, Sunday  Closed
Visit Our Las Vegas Location