Free Assessment
Are you having problems with your MacBook and you do not know where to go or seek help? Look no further, Computer Doctor BG is your MacBook sanctuary! We are proud to be an Apple Authorized Service Provider (AASP) that performs all one year limited warranty and AppleCare protection plan for MacBook. Our Apple Certified Macintosh Technicians (ACMT)  have the necessary training, knowledge, and experience to solve all software and hardware related issues for out-of-warranty MacBooks. In addition to the service that all Apple Stores can provide to you, we also possess the expertise to service problems that Apple stores do not. Bring your MacBook to us for a free estimate and speak to one of our Apple Certified technicians about how we can help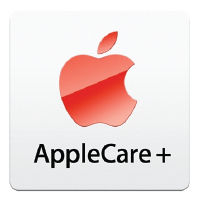 Is your MacBook covered under warranty?
Apple care warranty service
As an Apple Authorized Service Provider, we perform all MacBook standard one-year limited warranty, AppleCare warranty repairs and MacBooks covered by extended warranty replacement programs free of charge. One of the best benefit coming to Computer Doctor BG is saving time and giving you a great alternative to schedule an appointment and avoid waiting in long lines at the Apple Store. We have a team of trained Certified Apple experts ready to inspect, assess, and recommend the best solution for you.

Is your MacBook out of warranty? Whatever the issue is – your MacBook has no power, has lines on the display, needs a new display, logic board, battery, trackpad or keyboard that needs to be replaced or you have other issues, Computer Doctor BG has got you covered at a fair price and quickest turnaround. We specialize in repairs that are rarely offered by most other service providers such as liquid spills, component level repairs, and severe physical damage. Our Apple Certified experts' knowledge allows us to quickly inspect, assess and recommend repairs, saving you valuable time and money. We provide a full range of MacBook repairs, upgrades, and replacement services with convenient store hours.
Our data recovery service involves salvaging data from inaccessible, formatted, damaged, failed, wrecked primary storage media where data cannot be accessed normally using operating system, corrupt, missing, or otherwise inaccessible. Our skilled Technicians have the knowledge and experience to recover a wide range of failed any mass storage device – hard drive, SSD drive, USB flash drive (thumb drive), compact flash, SD card, and others. While Computer Doctor BG specializes in Mac repair services and data recovery, we can recover data from Windows and Linux storage devices as well. 
If we are unable to recover your data using our cost-effective, non-invasive recovery techniques, we will refer you to our partner for Advanced Data Recovery.
Our Customers Love Us on Social Media
Get it Done, Right
We treat our customers with a sense of emphaty, professionalism, and urgency. We value every customer problem as an opportunity to excel.
Professional Repairs
We exceed customers expectations by offering proper diagnosis, reliable repairs, and fast turnaround. We conduct reapairs with a professional team of certified technicians.
Our Guarantee
We use Genuine parts. We provide is 90 days warranty for Apple hardware repairs and  is 30 days for PC repairs.
Our Locations are open 6 days a week
Monday to Friday - 9:30am – 6:00pm
Saturday 10am - 3pm, Sunday  Closed
Visit Our Las Vegas Location